Transformers 5: The Last "BayExplosion"
We are releasing in this new review of the new film from the saga of Transformers films, "Transformers 5: The Last Knight" a new way of analyzing and reviewing audiovisual works that are written and published here in the News Section.
Without further delay, let's begin with our analysis of how we were like this new movie at the movie box offices around the world.
Genre
Who does not know the genre of this famous saga of movies so far already with 5 films in its history? Well for anyone who does not know and has never seen any of the 5 movies of Transformers is a franchise of the genre of science fiction, in the style of Michael Bay films (which we will talk more about this Hollywood director later) is more understood as a warfare movie for its intensity of effects, explosions and shootings, but it is still a universe centered in science fiction in a fictional war between good robots (Autobots) and evil robots (Decepticons) of space in its home planet (Cybertron) that can be transformed In all kinds of vehicles and weapons.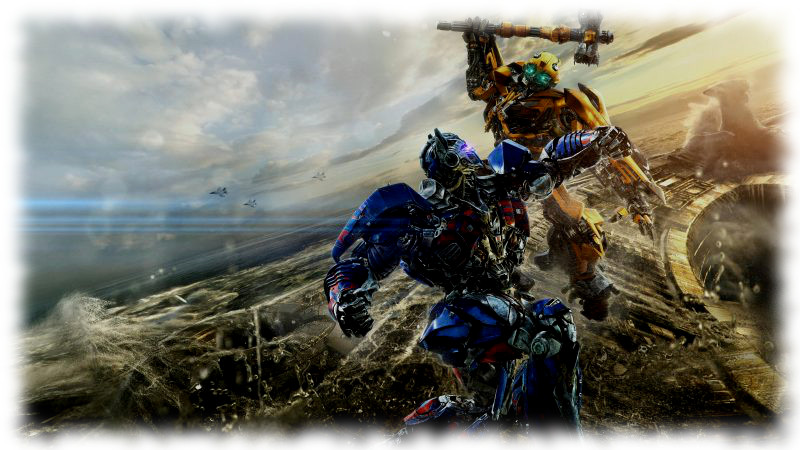 Distribution
Firstly its director Michael Bay better called and popularized thanks to his crazy ideas of direction in this saga of films that (from my opinion) since the second have been the worst ideas of the cinema of all the times and I do not exaggerate the whole film Thanks to the work of this man is a well-deserved "Explosiones Locas Bay" (for the Hispanic community) is itself popularized as a name and is that in all his films there is nothing more than explosion, explosion explosion and millions of narrative failures that spoil Incredibly the experience of the film, and I advance in this review of Transformers 5 that who wants to look for a film of high depth narrative with a good story and without flaws in his script that begins by not seeing this same, any purist of the script literally goes to "puke shit" so bad that you are and only to see the first 20 or 30 minutes of film, I repeat "literally goes to puke shit" of so many mistakes it has, holes Huge like the fuji mount in the script, they try to explain many things at the same time but the plot does not give you time or even if you give it, it does not give you the opportunity to understand anything is a real mess, Director will not to work in any movie more of this saga, as he announced his official departure in this last installment of the saga of Transformers, bye bye Michael Bay.
Then the cast of actors, the names of their characters and their score made by our own analysis to see their performance in the same projection.
- Mark Wahlberg: (Cade Yeager, protagonist) "7" Already seen in the fourth installment this actor has done a better job of acting in this fifth than his previous film.
- Isabela Moner: (Izabella) "5" Stereotype showcase human feminist Hollywood that is the only thing that this young actress transmits us throughout the film, could have been better used than with this...
- Laura Haddock (Vivian Wmbley) "7" More like a porn actress the "sexy teacher who has the whole class happy" from Hollywood, but I liked her performance in the last moments of the movie good actress in my opinion.
- Josh Duhamel (William Lennox) "5" It's there for fans of the prequels or to bulge since it not has almost dialogue and appears very little.
- Anthony Hopkins (Sir Edmund Burton) "8" Good actor, but a shameful mistake with the distribution of his own double in the film that does not agree at all with his physical form, however as always a great acting work of Sir Anthony Hopkins.
Between some actors of previous deliveries they made a little apparition for this fifth delivery:
- John Turturro
- Stanley Tucci
etc...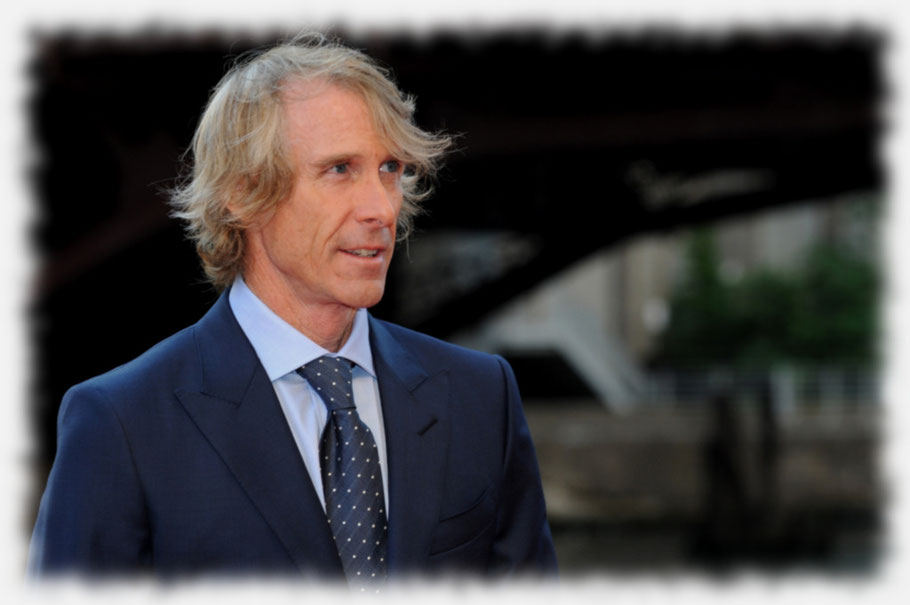 SFX
Everybody who knows the films that Michael Bay directs especially the saga of Transformers films knows that it gives much work in the subject of the special effects made by CGI "Computer" or the same conventional effects as the explosions, Not for nothing our scandalous and repugnant director is called between the Hispanic community Explosiones Locas Bay, since from 5 films that takes rolls already this saga has been a portent of crazy explosions brutal and without sense, the unique destacable of all they are his Fights between good robots and evil robots and humans, but in this fifth delivery they have been seasoned with shame because neither the actors themselves make the spectators feel that they are in an epic battle and as always explosions, explosions and explosions, if the film they would have it Have put from the beginning Explosioners and not Transformers.
Warning us that even in confrontations the only thing you will see are savage script errors.
Entertaiment
They may like children who care not about a "shit" story and do not realize the bad plot of the movie or the mistakes, but to the general public, or directly to fans of this franchise like me I not recommendable the film, has jokes and green humor not fit most times for children, yes as a hostile language, even to themselves the mistakes that the film has not advised to see the other type of public I mean to the one who is no longer childish, who cares about history, who cares about this universe, this is not his movie. In entertainment level: It's boring, the only aspect to highlight of the movie is some (not all) of their jokes and comedy moments.
Conclusion
The film is the longest in the duration of the entire saga are two and a half hours of insufferable, boring and absurd experience, I do not recommend any fan or any adult either young or old to see this fifth installment, perhaps more for an audience More family while parents sleep, children get excited about robot fights.
So here in the News Section we give you our very deserved ¡4.5! It is an absurd movie, but at the same time spectacular by its well-known giant robot fights and its crazy blasts bay, but nothing advisable to see the movies, I really do not recommend it, do not waste your money on this ... The worst Movie of the whole saga certainly worse than the fourth, thank you Bay for leaving.
Say your own impression of the movie in the comment box